Wednesday, February 19 2020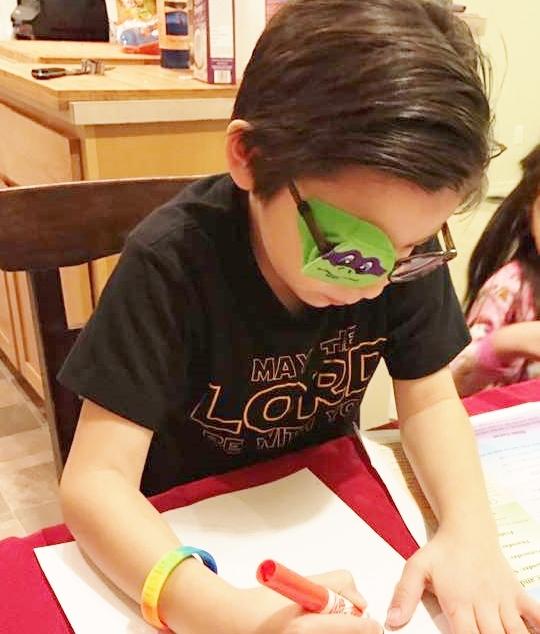 So many parents are looking for an activity that their young child can do while wearing an eye patch. We are planning on posting ideas that our Patch Pals families have shared with us and we would love to hear from you all. Send us activities that your child enjoys when they are patching. We would love it if you included a photo that we could share. Send them to PatchPals@yahoo.com . The best ideas come from you parents!!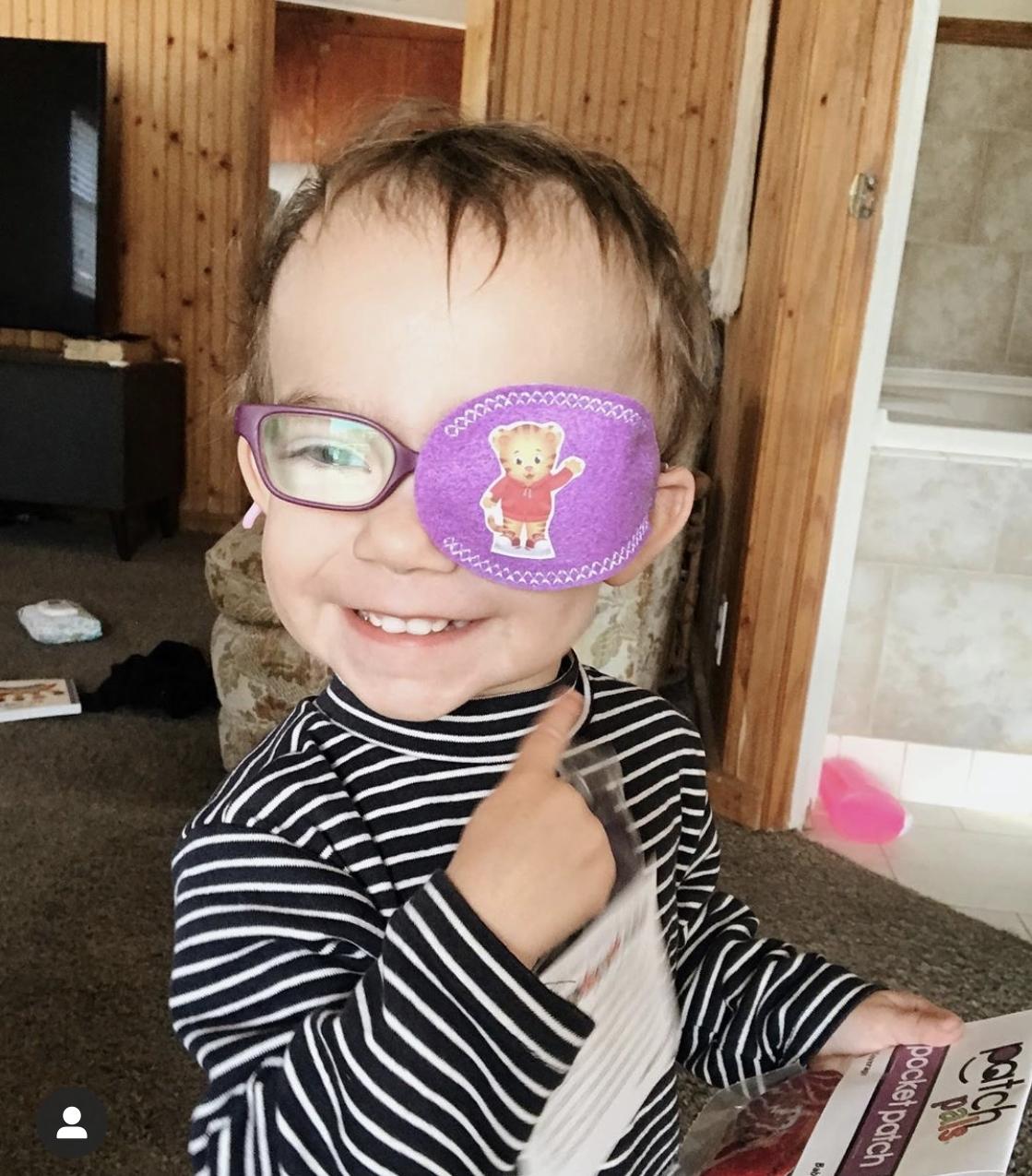 This sweet little girl loves her Daniel the Tiger Pocket Patch! We love the smile and thank her parents for sharing this adorable photo.