We love sharing photos of our eye patchers on social media. The shared photo gives recognition to the eye patcher and encourages other little ones to wear their eye patch. Send us your photo and receive a 20% discount code to use on your next Patch Pals order.
patchpals@yahoo.com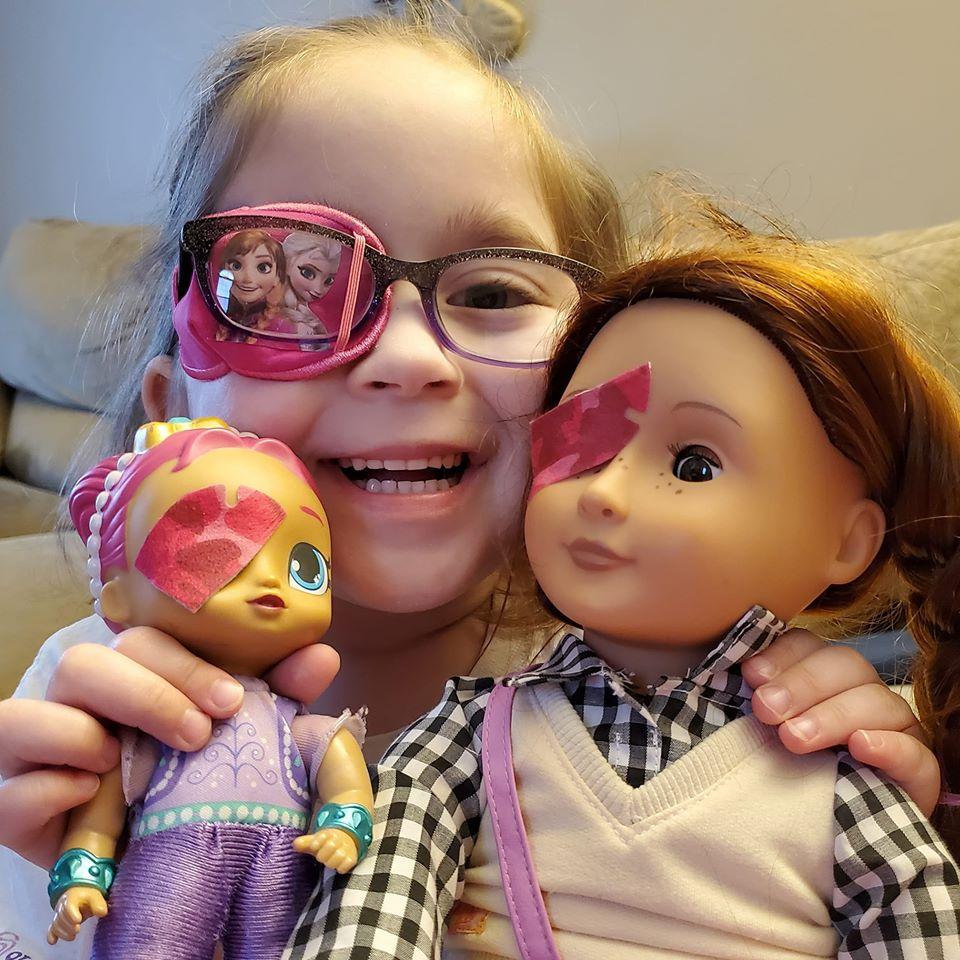 "My girl didn't want to patch today but since her Sweeties wanted to use pieces of her old patches she was sooo excited!" - mom Angel
We love hearing from creative moms and their new ideas to keep their little ones motivated. This is a definite win for mom, her daughter and the two "Sweeties".