We love sharing photos of our eye patchers on social media. The shared photo gives recognition to the eye patcher and encourages other little ones to wear their eye patch. Send us your photo and receive a 20% discount code to use on your next Patch Pals order.
patchpals@yahoo.com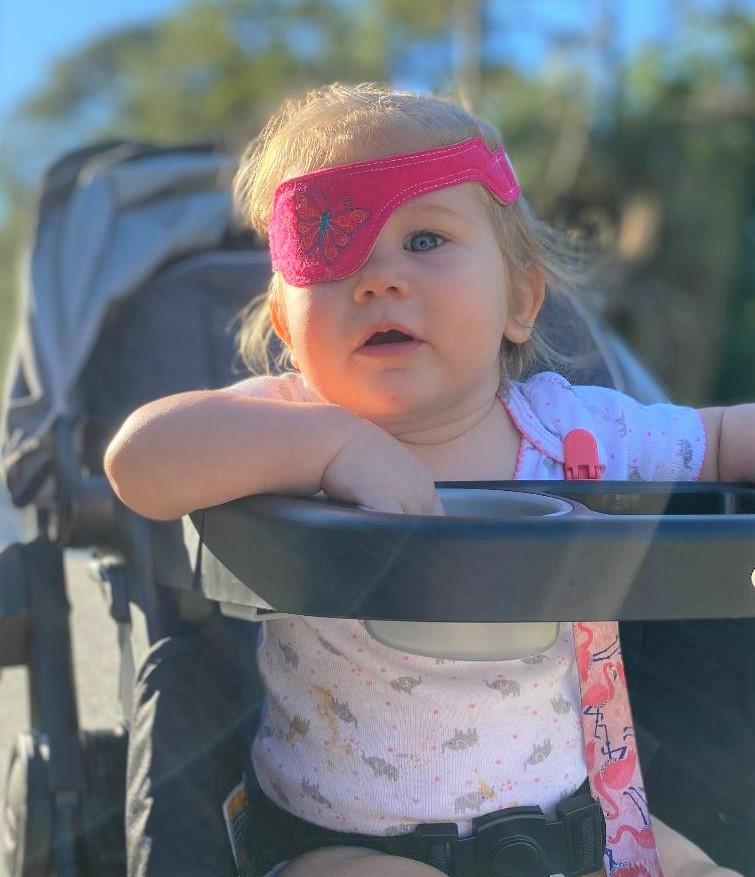 "I just want to say thank you so much for such amazing patches. At about out 7 months old our daughter got diagnosed with some form of esotropia and the specialist wanted us to patch her eye until surgery. So I went straight to Amazon to look for the band aid patches, as that is what I had seen in the past and what the specialist recommended. I had even bought ones made for infants and were supposed to be sensitive, and well Let's just say they were a pain in the butt and she would tear them off constantly and they would leave red marks around her eye for the next hour or so. When it finally came for her first surgery the Dr. realized she was allergic to adhesive. So then at her next follow up we learned the surgery wasn't a complete success and we would need another surgery, and in the meantime we would have to patch again. Trying to patch again was an even worse nightmare this time around, and so I finally turned to google to find tips on better methods on how to patch my infant. I didn't find to much helpful information for patching with infants however, that is when I discovered PatchPals and I bought one right away. Even though she still isn't happy with the patch and still tries to pull it off often I am so thankful that it doesn't leave a mark on her like the bandaids and I'm not going through 10 of them in just one hour of patching (especially when they aren't so cheap and you go through them fast with and infant).
After her 2nd surgery follow up now the Dr. believes she may have sixth nerve palsy and so now we will have to patch her eyes for possibly the next couples of years. Thanks to your patches I'm not worried about having to patch for so long and I will definitely be buying more for her. Thank you so much for such an amazing quality product!"
God Bless,
Angela Steele