Tuesday, December 20 2016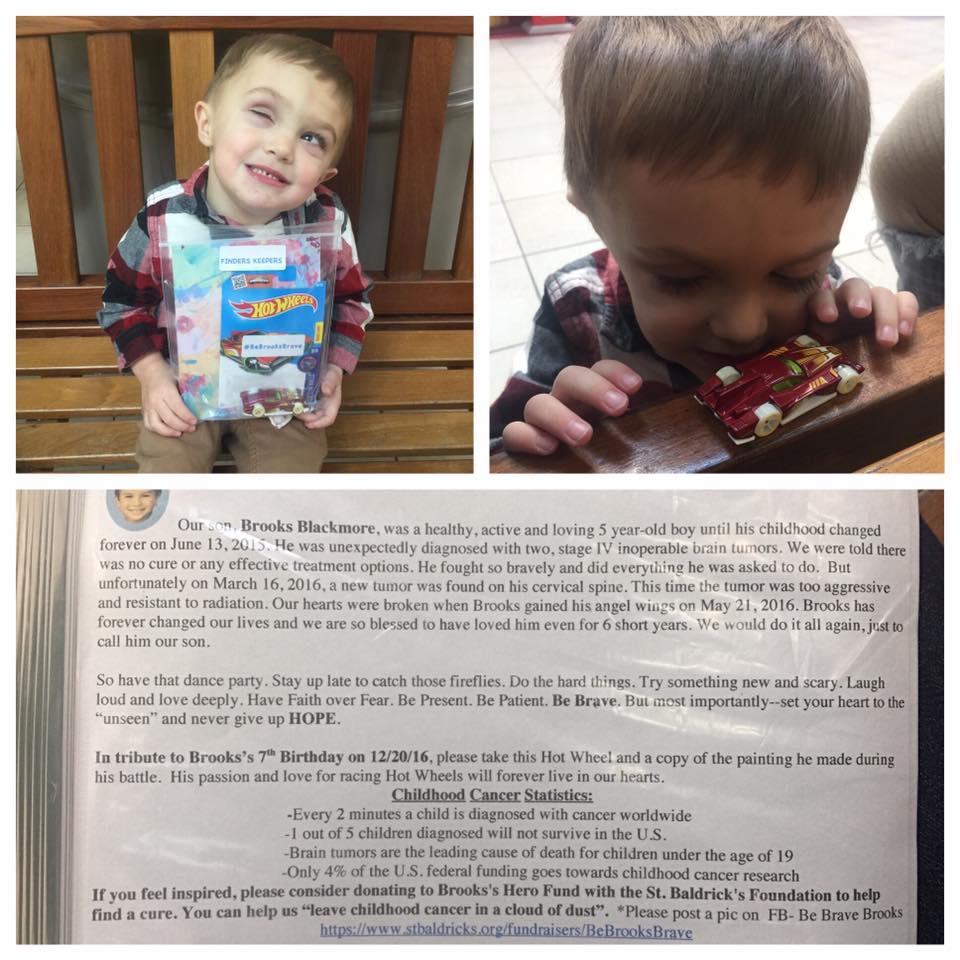 Today was the first of 2 full days of eye appointments to get Jax's prosthetic eye made. This marks the end of an emotional stage for us within Jax's journey with Peter's Anomaly.
At the mall, during a 3 hour break in between appointments, we found a little bag labeled "finders keepers" on the seat of one of the kiddie rides by the food court.
It's funny how little reminders of all we have to be thankful for pop up when we need them most. The end of our journey with Jax's "sick" eye marks the beginning of a new one with our sweet boy. That means more Christmases, birthdays, and memories.
The family that left this little bag with one of our little man's favorite toys inside doesn't get to start a new chapter with their little man. They're starting a different journey now after their son's battle with cancer. I pray they somehow find peace during their first Christmas season without Brooks.