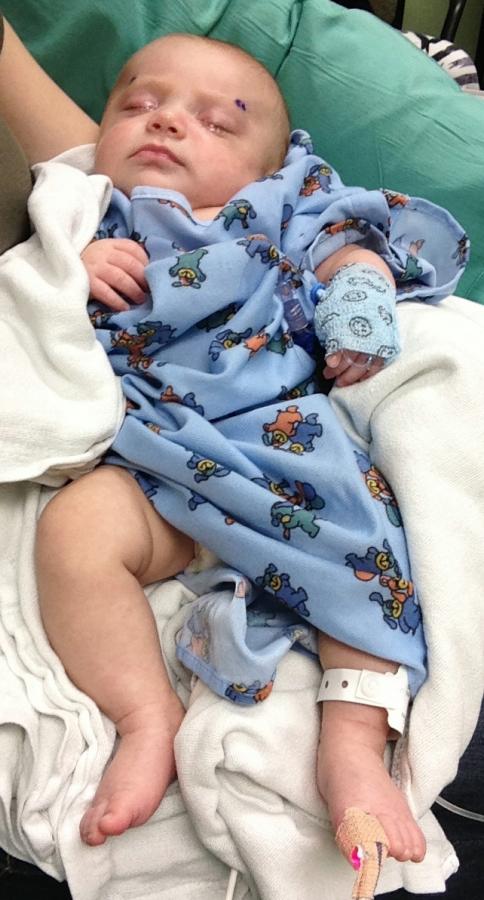 16 Things that have helped me as the parent of a child with special medical needs
Writing down any question about my child's health so I can remember them at his next appointment.
Seeking out groups of parents who have children going through the same issues for support and to ask for advice.
Being mentally prepared for the worst news. This not only helps me stay composed when we receive bad news, but it makes the unexpected good news even better.
Researching every treatment option, including future options and treatments that are being developed, in order to make an educated decision about the best treatment path to take for my child.
Knowing the risks and side effects involved with every treatment option so I understand how every option will effect my child's quality of life. Practicing this and wanting to make sure I choose the best option for my child also stops me from making hasty decisions.
For example, my son was born with corneal clouding. When his first transplant failed we were given the option of giving him a k-pro (a prosthetic cornea) or just leaving his eye the way it was because he had some vision out of his other eye. At first we wanted our child to have the most vision possible and considered the k-pro but when we realized he would not be able to swim or do anything that might risk infection of the transplant, we chose leaving his eye alone. Jax having a normal childhood was the most important thing to us, even if it meant less vision for him.
Researching the medical jargon that is associated with my child's medical issues to better understand the medical professionals at his appointments.
Learning about the technology that is available to help my child be independent now and in the future.
Trusting my instincts when it comes to my child's health care. If I see something his doctors might have missed, or have an idea they didn't consider, I speak up about it.
Getting a second opinion made me more confident in the information I had already received from my child's doctors and, because both teams of doctors agreed on the best plan of treatment for my child, I was very comfortable with our choice of where to take him to be seen. Confidence and trust in my child's doctors put my mind at ease during appointments and procedures.
Talking with my family and making sure we were all on the same page with what exactly we want for our child now and in the future was very important in making a decision for care that everyone supported.
Researching side effects of all medication and being prepared to deal with them.
Accepting my child as he is. Once I got passed the disappointment of finding out that not everything was perfect, I was able to enjoy my new baby like I was supposed to.
Celebrating every accomplishment and milestone my child hits, no matter how small it is brings excitement and hope. It encourages me to do what I can to help my child reach the next milestone.
Reading stories of others with similar issues succeeding in life decreases my worries for my child's future.
Instead of dwelling on the bad things, I have turned my focus on the good things happening in my child's life. I tell myself that it could always be much, much worse. When I am upset about the things that go wrong, I forget to soak up each moment of my child's development. They grow up so fast and I don't want to regret the time I wasted by being negative.
Being open about my child's story by starting a Facebook page and blog has really helped me to accept our situation. It has brought me peace and has connected me to people who are going through the same thing. These people have helped me and I have helped them. I also feel comfort in knowing that I am teaching others about the amazing things about having a child who is different or has special medical needs. I love showing others that there is always something bright in the darkest days.
Find us on Facebook at https://www.facebook.com/CaptainJaxFFS