We love sharing photos of our eye patchers on social media. The shared photo gives recognition to the eye patcher and encourages other little ones to wear their eye patch. Send us your photo and receive a 20% discount code to use on your next Patch Pals order.
patchpals@yahoo.com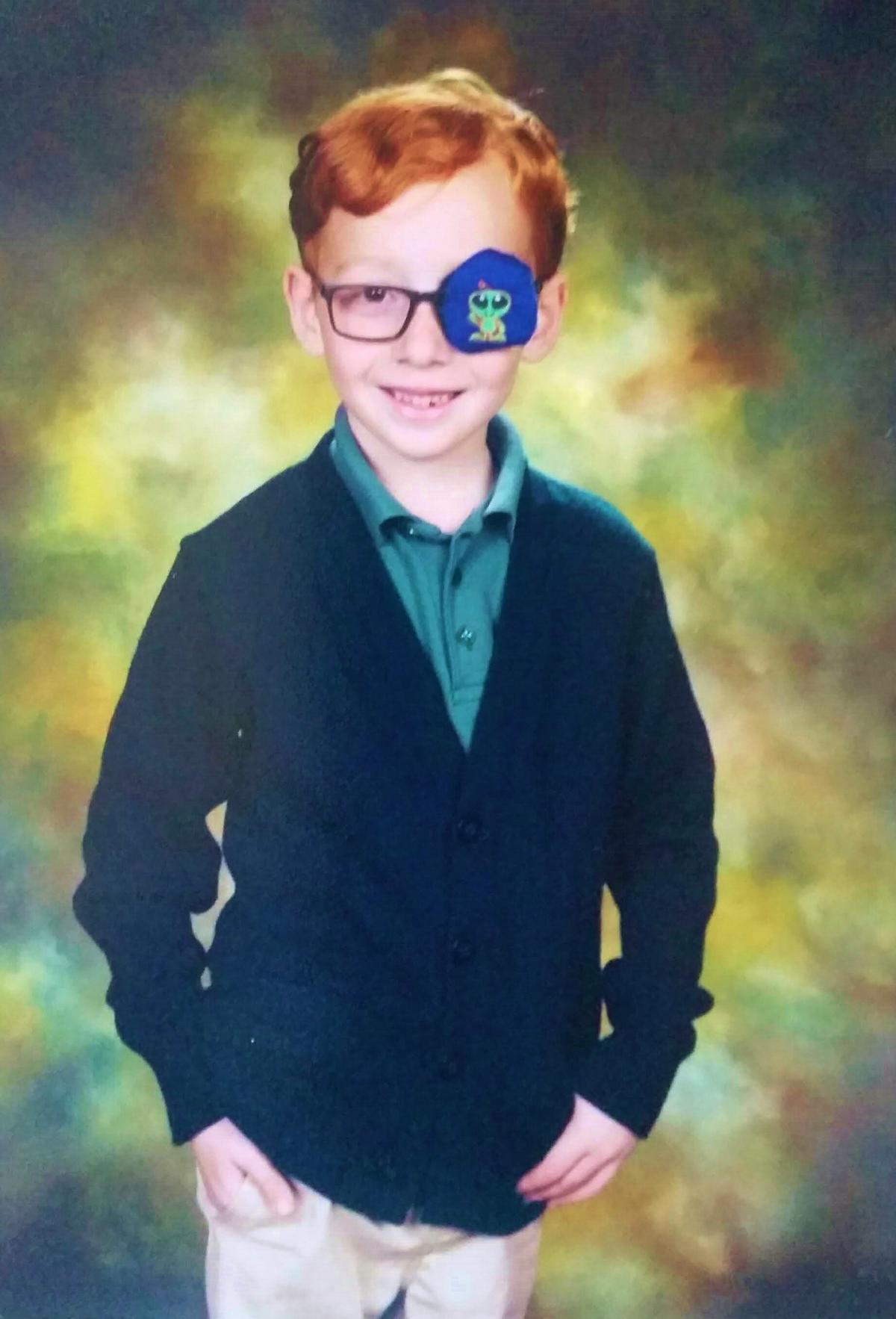 What do you do when your child wears an eye patch and it's school photo day? Here is one answer from Kristen, mom of Joseph.
Hello Patch Pal Friends,
I wanted to share this picture of my son, Joseph, with his Patch Pal. On the day of his school pictures, we told him he could decide whether or not he wanted to wear his patch in his photo. It wasn't until we received his pictures that we discovered that he had chosen to keep his patch on for his portrait. When I asked him why he had chosen to leave it on, he promptly affirmed "because I think it's cool!"
Thank you for this great creation which has not only made his patching experience tolerable, but also fun and "cool!"
Best Regards,
Kristen